2023 STEM Summer Scholars Institute
June 5 - July 28, 2023
To be considered for the face to face 2023 Summer Scholars Institute, a completed application, and supporting documents must be submitted to the Indiana University Graduate School by Wednesday, March 15, 2023. Early applicants will receive priority consideration.
Application and supporting materials
A completed online application form with essays
An recent unofficial transcript (PDF) for all colleges/universities attended (If you have more than one transcript, combine them into one PDF file)
A resume/CV (PDF).
Two letters of recommendation from faculty who are familiar with your interests (recommenders will email stem@iu.edu)
 Step 1: Complete the online application (Apply Now!)

As part of the online application, you will upload your transcript, resume/CV, and personal statement as PDF files. Please note that the application form requires each applicant to identify three faculty mentors, in priority order, for whom they would like to work during the summer. The list of faculty mentors available for the institute can be found by clicking this link: STEM Summer Scholars Institute Participating Faculty. The application also includes space to provide rationale for why that faculty member should consider you as a mentee for the institute. This brief rationale will focus on the specific faculty mentor and his/her research areas and should enhance the personal statement.Your personal statement essay addresses four topics.
 ESSAY QUESTIONS
For the essay, we ask that you use a maximum of 2 pages to address the following questions:
Why do I want to participate in the Summer Scholars Institute; that is, what do I hope to gain from this summer research experience?
What are my short and long term career goals?
What are my academic (Master's, Doctorate, or another graduate or professional degree) goals?
List personal qualities, research and/or technical skills that may enhance your summer research experience.
 Step 2: Request recommendation letters
You should select two recommenders (i.e., faculty member or employer who can evaluate your potential for graduate school, taking into consideration your accomplishments, intellectual prowess, independent work habits, capacity for critical and analytical thinking, and ability to organize and express ideas clearly). Please be sure to include "IU Summer STEM 2023 Letter of Recommendation" in the subject line of the email.

These letters should be sent via email (preferably as a PDF file) to stem@iu.edu by Friday, March 24, 2023. Applications are reviewed on a rolling basis and cannot be considered until all materials have been received.
Questions
For additional questions, please email Dr. Howard Simms at stem@iu.edu.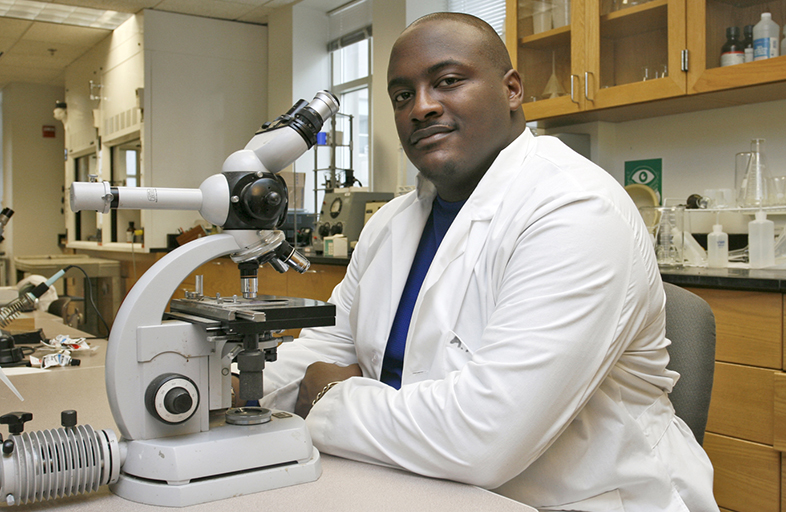 Please NOTE: The STEM Summer Scholars Institute is designed to provide intensive, full-time summer research experiences for students interested in pursuing a Ph.D. as part of their future academic pursuits.